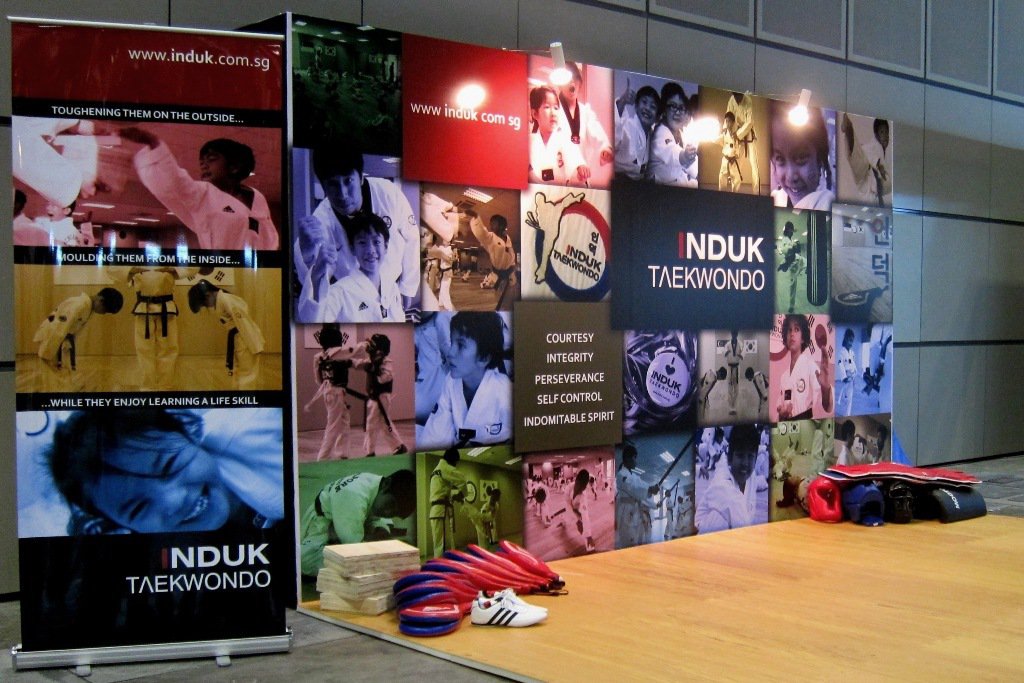 INDUK TAEKWONDO ROCKZ @KIDZ ACADEMY 2011

Posted 28th March, 2011
They came. They kicked. They fell in love with INDUK...!
"Your booth is the most fun!" exclaimed a young Sanjiv, who was visiting The Kidz Academy fair held at SUNTEC City last weekend. As many as 80,000 people visited the fair, and the INDUK Taekwondo booth had its fair share of visitors. "
Team INDUK was kept busy with demonstrations and short trial sessions for children and even parents who visited. Many have never tried taekwondo before and all were thrilled to try out the sport. Others were just impressed by the display of high kicks, board-breaking and demonstration performed by some of our students.
It was definitely a kickin' great experience for the children, as well as all at INDUK.
Catch the actions at INDUK Taekwondo's booth here.