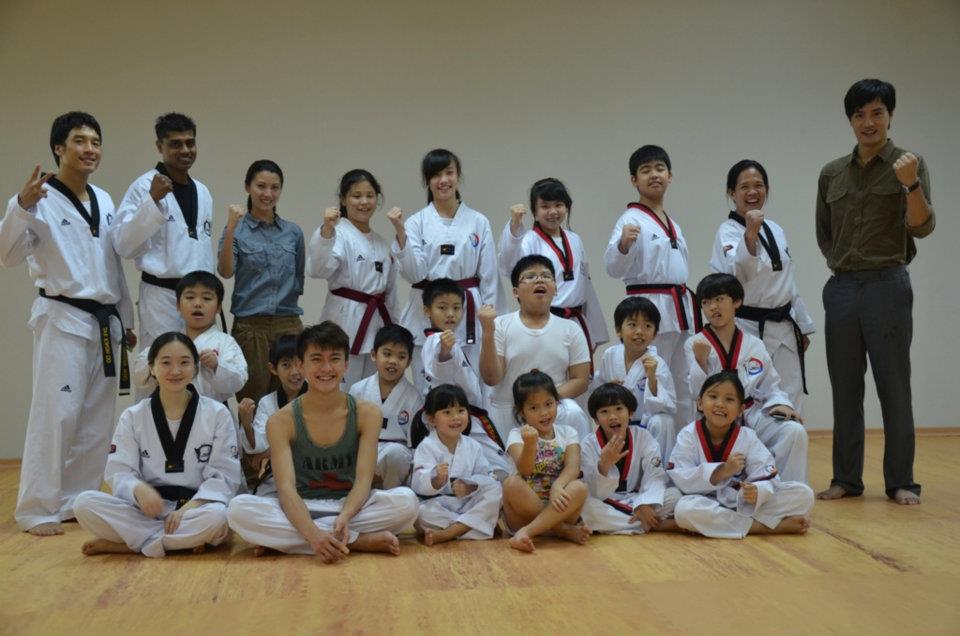 STAR-STRUCK AT INDUK TAEKWONDO AGAIN

Posted 28th November, 2011
Mediacorp returned for another location shoot at INDUK Taekwondo, for an upcoming Mediacorp Channel 8 Mandarin drama to be aired in March 2012. Some celebrity actors were present for the filming, and they included popular actress JEANETTE AW, ZHANG ZHEN HUANG and up-and-coming teen actor EDWIN GOH of TV series 'Fighting Spiders' fame. Our instructors and students were also roped in to play 'extras' in several scenes. Before the shoot commenced, Edwin was also given a 'crash-course' on taekwondo techniques by our instructors, who also assisted in choreographing some of the self-defense moves.
It was a fun day for both our instructors and students...'acting', photo opportunities and autographs seeking!
Click here to check out the photographs.