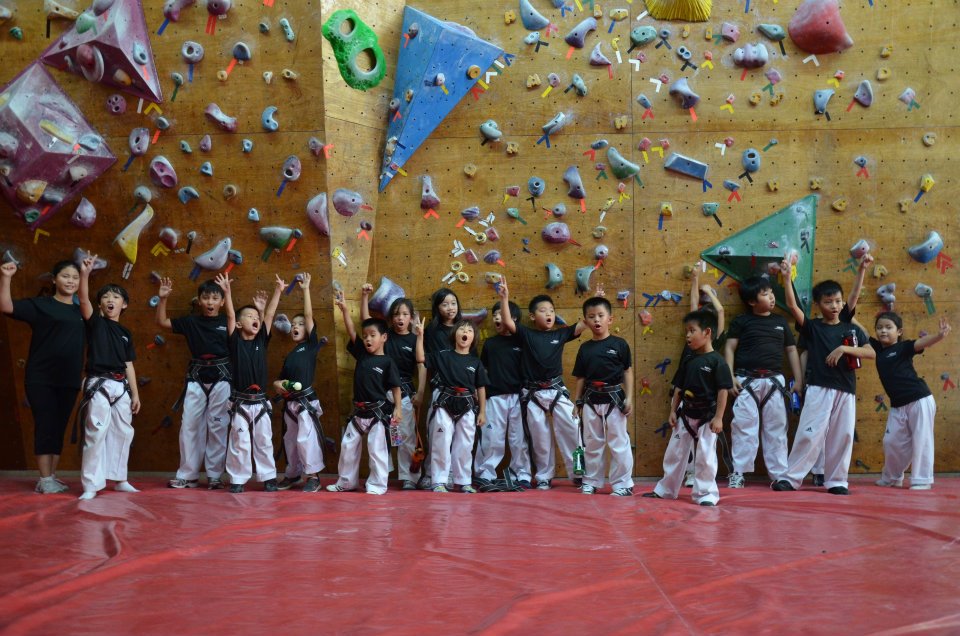 CAMP INDUK 2012...'SLEEP-OVER MOVIE NITE & ROCK-CLIMBING'

Posted 21st June, 2012
"Next time, can we have a longer sleepover?", that was the general feedback received from the participants.
After a movie-night of "Karate Kid" & "Johnny English", the children were up early for an activity-packed day. A short jog to breakfast at Macdonalds, was followed by indoor activities in the dojang that included a session of board-breaking. The children eagerly had their lunch before moving on to the next activity of rock-climbing. It was a first for many, and a joy to see the children conquering their fear, and finding the confidence to scale the walls. All too soon, the day and the camp came to an end, but the children went home knowing that they not only made new friends but had plenty of stories to share with their mums and dads.
Click here to see the excitement in the fun-filled camp...!