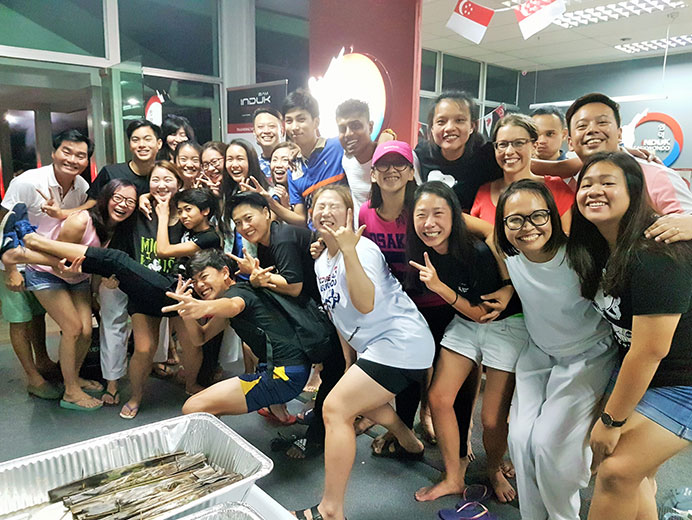 FAREWELL YOON JI. WELCOME HEE SOO

Posted on August, 2017
After a year with us, the students, parents and coaches bid farewell to Assistant Coach KIM JI-HYEON as she completes her stint with INDUK Taekwondo.
During her year-long coaching at INDUK, she also assisted Head Coach LEE NARI in training our Poomsae & Demonstration Team. She helped choreographed the many routines for the taekwondo aerobics and 'creative Poomsae'. A well-liked coach by both students and parents, and also her peers; we wish JI-HYEON the best in her future endeavours. We at INDUK Taekwondo appreciate and thank her for her contribution to the school.
With her departure, we welcome our new assistant coach, Ms. LEE HEE-SOO, who also hails from South Korea. A final year student, HEE-SOO is currently pursuing her degree in Taekwondo at the Sun Moon University in Korea. A Kukkiwon-certified 3rd Dan Black Belt, she is also a certified instructor at NAMCHANG Dojang under Grandmaster KANG SHIN-CHUL. HEE SOO has participated at several national taekwondo events and has also gained experience teaching in China. Welcome aboard, HEE-SOO…!
A party was organized to bid JI-HYEON farewell, and to welcome HEE-SOO.